Link

Link

Link

Link

Link

Link

Link

Link

Link

Link

Link

Link

Link

Link

Link

Link

Link

⬆
Some of our favorite images...


Ph.D. – Massachusetts Institute of Technology

After 23 years on the faculty at MIT, Kip Hodges (shown here with his beautiful wife Larky) moved to Arizona State University in July 2006 to become the Founding Director of the School of Earth and Space Exploration. Kip has done field research in the Arctic (both in Norway and Greenland), western North America, the Peruvian Andes, and especially the Himalayan-Tibetan orogenic system of India, Nepal, and Tibet. Laboratory projects include the development of new laser analytical techniques for noble gas isotope geochemistry and the application of these and more traditional methods of 40Ar/39Ar and (U-Th)/He geochronology to terrestrial and extraterrestrial problems. He is active in the development of new approaches to planetary field geology using human and robotic exploration strategies.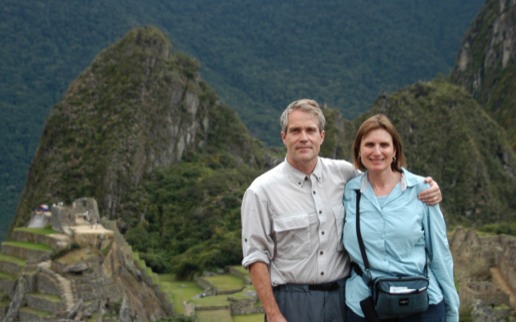 Ph.D. – Vrje Universiteit, Amsterdam

After completing his undergraduate and graduate degrees in Isotope Geochemistry at the Vrije Universiteit Amsterdam in the Netherlands, Thijs spent seven years working in the noble gas laboratory of the Center for Isotope Geochemistry at Lawrence Berkeley National Laboratory in Berkeley, California. He has extensive laboratory and field experience with a focus on the use of noble gas isotope and abundance variations as tracers of geologic processes. Field areas where he has worked include: the Troodos ophiolite on Cyprus, the Lesser Antilles subduction zone (Eastern Caribbean), the Basin and Range (including such areas as Long Valley Caldera), Yellowstone, the Idaho Batholith and Snake River plain, and the Cascades.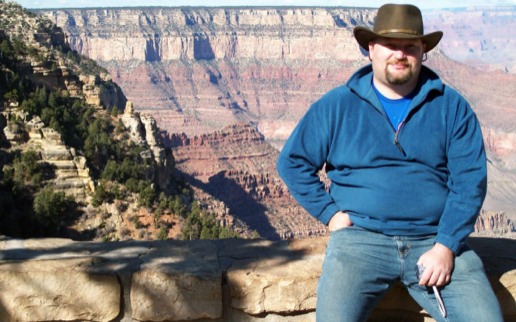 Ph.D. – University of Leeds

Jo Wartho moved to Arizona State University in 2006 after 6 years of managing a 40Ar/39Ar dating laboratory at Curtin University in Western Australia, and 6 years at the Open University pioneering and applying the UV laser in situ 40Ar/39Ar dating technique. Research projects have involved the application of this technique to determine argon diffusion and solubility parameters of feldspars and feldspathoids and the partitioning of nobles gases between minerals and melts, for use in resolving the timing and rates of geological processes. She has been fortunate enough to work with a number of gifted researchers on a diverse series of projects, including: 40Ar/39Ar dating of white mica grains extracted from the intestinal contents of the world's oldest mummy, the 5,200 year old Alpine Iceman discovered in the European Alps, to establish the origins of this individual; Rodinia supercontinent reconstruction involving 40Ar/39Ar dating studies in South China; determining ascent rates of kimberlite pipes via 40Ar/39Ar dating of preserved argon diffusion profiles in phlogopite micas from South Africa, Australia, Russia and the Solomon Islands; and 40Ar/39Ar dating of a variety of geological processes in Chile, Brazil, USA, Canada, Ireland, Scotland, Mozambique, Mauritania, Australia, New Zealand, Java, Russia, China, Pakistan, and Saudi Arabia.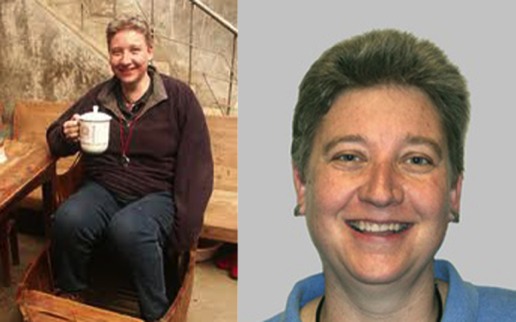 Post-Doctoral Researchers

Ph.D. – University of New Brunswick

After completing his Ph.D. thesis research on the Manicouagan impact structure with John Spray, Marc accepted a postdoctoral position in the KVH group to expand his experience in dating impact structures through (U-Th)/He thermochronometry.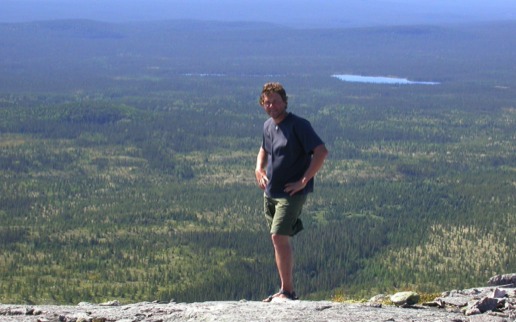 Ph.D. – University of California, Davis

Much of Adam's Ph.D. thesis and subsequent postdoctoral research at UC-Davis employed the analytical modes of structural geology and stratigraphy to better understand the Late Miocene-Pleistocene development of the Kura basin and fold and thrust belt in the broader context of the Greater Caucuses and the Arabia-Eurasia collision zone. As a SESE Exploration Postdoctoral Scholar arriving in August 2013, Adam will be working with SESE faculty colleagues Arjun Heimsath, KVH, and Kelin Whipple to explore the influence of surface processes on detrital zircon geochronology and thermochronology at the catchment scale in the San Gabriel Mountains of southern California. B.S. – Caltech

Working in both northwest India and southern Tibet, Nathaniel is using field mapping, the analysis of remote sensing data, and both geochronology and thermochronology to establish spatial and temporal relationships among suture zones of the southern Tibetan-Himalayan orogenic system.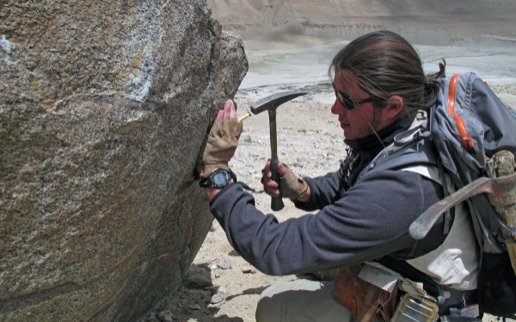 B.S. – Mount Holyoke College

The newest Ph.D. student in the group, Alex joined us in August 2013. Her developing research interests focus on a better understanding of the along-strike variations in the exhumation history of the central and eastern Himalaya as recorded by detrital mineral thermochronometry of modern river sediments.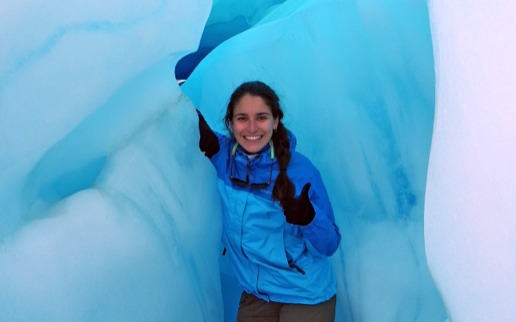 B.S. – Middlebury College

A third-year Ph.D. student, Cameron's interests are drawn to planetary science and cosmochemistry. His dissertation research focuses on the development of laser microprobe 40Ar/39Ar techniques for improving our understanding of the chronology of impact events recorded by samples from the Apollo 16 and 17 archives.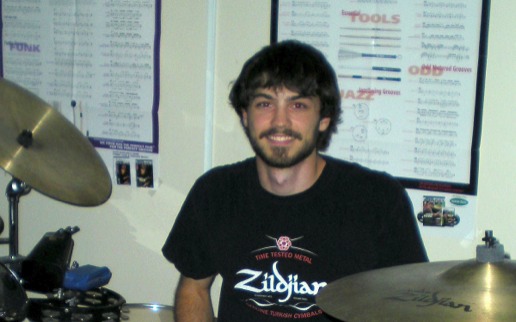 B.S. – Bryn Mawr College

Now in her second year in the Ph.D. program, Mary employs low-temperature thermochronology to compare variations in late Tertiary-Quaternary exhumation north and south of the Himalayan crest that may relate to variations in precipitation across the Himalayan rain shadow. Fresh from a first successful field season in Tibet, she looks forward to field research in Nepal in Spring 2014.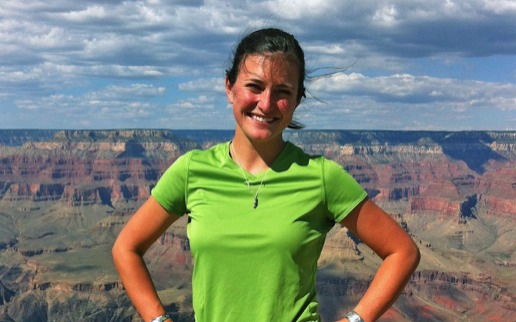 In addition to her hard work in mineral separation and sample preparation for NG3L, Michelle is hard at work on a senior thesis based on (U-Th)/He thermochronometry of rocks from the infrastructure of the South Mountain metamorphic core complex,.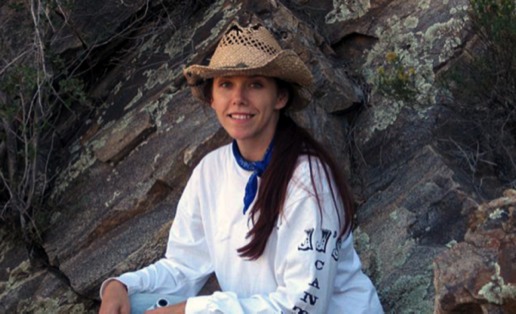 More about the most recent activities of veterans of the group…
Byron Adams – Postdoctoral Researcher, Universität Tübingen (former Ph.D. advisee, ASU)

David Applegate – Associate Director, Natural Hazards, U.S. Geological Survey (former Ph.D. advisee, MIT)

Wendy Bohon – Researcher, Earthscope National Office, ASU (former Ph.D. advisee, ASU)

Jeremy Boyce – Research Scientist, University of California, Los Angeles (former Ph.D. advisee, MIT)

Ryan Clark – Software Developer, Mapbox (former M.S. advisee, MIT)

Margaret Coleman – Geologist, U.S. Energy Information Administration (former Ph.D. advisee, MIT)

Frances Cooper – BHP Billiton Lecturer, University of Bristol (former postdoctoral advisee, ASU)

Sarah Cronk – Graduate Student, Penn State (undergraduate honors advisee, ASU)

Anke Friedrich – Prof. Dr., Department of Earth and Environmental Sciences, Ludwig-Maximilian-University of Munich (former Ph.D. advisee, MIT)

Stéphane Guillot – Senior Researcher, Institut des Sciences de la Terre, Université Joseph Fourier, Grenoble (former 'pre-doctoral' advisee, MIT)

Matthew Harding – (former M.S. advisee, University of Wyoming)

Willis Hames – Professor, Auburn University (former postdoctoral advisee, MIT)

Evelyne Herren – Therapist, Aargau, Switzerland (former postdoctoral advisee, MIT)

Martha House – Associate Professor, Pasadena City College (former Ph.D. advisee, MIT)

Mary Hubbard – Vice Provost for International Education, Utah State University (former Ph.D. advisee, MIT)

Audrey Huerta – Assistant Professor and Director, Science Honors Research Program, Central Washington University (former Ph.D. advisee, MIT)

Katharine Huntington – Assistant Professor, University of Washington (former Ph.D. advisee, MIT)

José Hurtado – Associate Professor, University of Texas at El Paso (former Ph.D. advisee, MIT)

James Knapp – Professor, University of South Carolina (former Ph.D. advisee, MIT)

Michael Krol – Professor, Bridgewater State University (former postdoctoral advisee, MIT)

Allison Macfarlane – Chair. U.S. Nuclear Regulatory Commission (former Ph.D. advisee, MIT)

Jeni McDermott – Assistant Professor (starting Fall 2013), University of St. Thomas (former Ph.D. advisee, ASU)

Larry McKenna – Assistant Professor, Framingham State University (former Ph.D. advisee, MIT)

Brian Monteleone – Research Associate, Woods Hole Oceanographic Institution (former postdoctoral advisee, ASU)

Malcolm Pringle – Research Scientist, Massachusetts Institute of Technology (former laboratory staff, MIT)

William Olszewski – Research Scientist, Massachusetts Institute of Technology (former laboratory staff, MIT)

Ellen Dotson Roosevelt – (former M.S. advisee, MIT)

Carolyn Ruppel – Chief. U.S. Geological Survey, Gas Hydrates Project (former M.S. advisee, MIT)

Sarah Saltzer – General Manager, Chevron Environmental Management Company (former M.S. advisee, MIT)

Beverly Saylor – Associate Professor, Case Western Reserve University (former M.S. advisee, MIT)

Taylor Schildgen – Emmy Noether Group Leader, University of Potsdam (former Ph.D. advisee, MIT)

David Silverberg – National Geographic Society (former Ph.D. advisee, MIT)

Joann Stock– Professor, California Institute of Technology (former Ph.D. advisee, MIT)

Alka Tripathy-Lang – Postdoctoral Researcher, University of California – Berkeley (former Ph.D. advisee, ASU)

Peldon Tschering – Chief Environment Officer, National Environment Commission, Bhutan (former M.S. advisee, MIT)

Karen Viskupic – Assistant Research Professor, Boise State University (former Ph.D. advisee, MIT)

Jean-Claude Vannay – Rio Tinto Iron Ore (former postdoctoral advisee, MIT)

John Weirich – Postdoctoral Researcher, University of Western Ontario (former postdoctoral advisee, ASU)

Arthur White – Portfolio Manager, McKinsey Investment Office Partners (former Ph.D. advisee, MIT)

Cameron Wobus – Managing Scientist, Stratus Consulting & Research Scientist, University of Colorado, Boulder (former Ph.D. advisee, MIT)

Kelsey Young – Postdoctoral Researcher, NASA Goddard Spaceflight Center (former Ph.D. advisee, ASU)

Xifan Zhang – (former postdoctoral advisee, MIT)